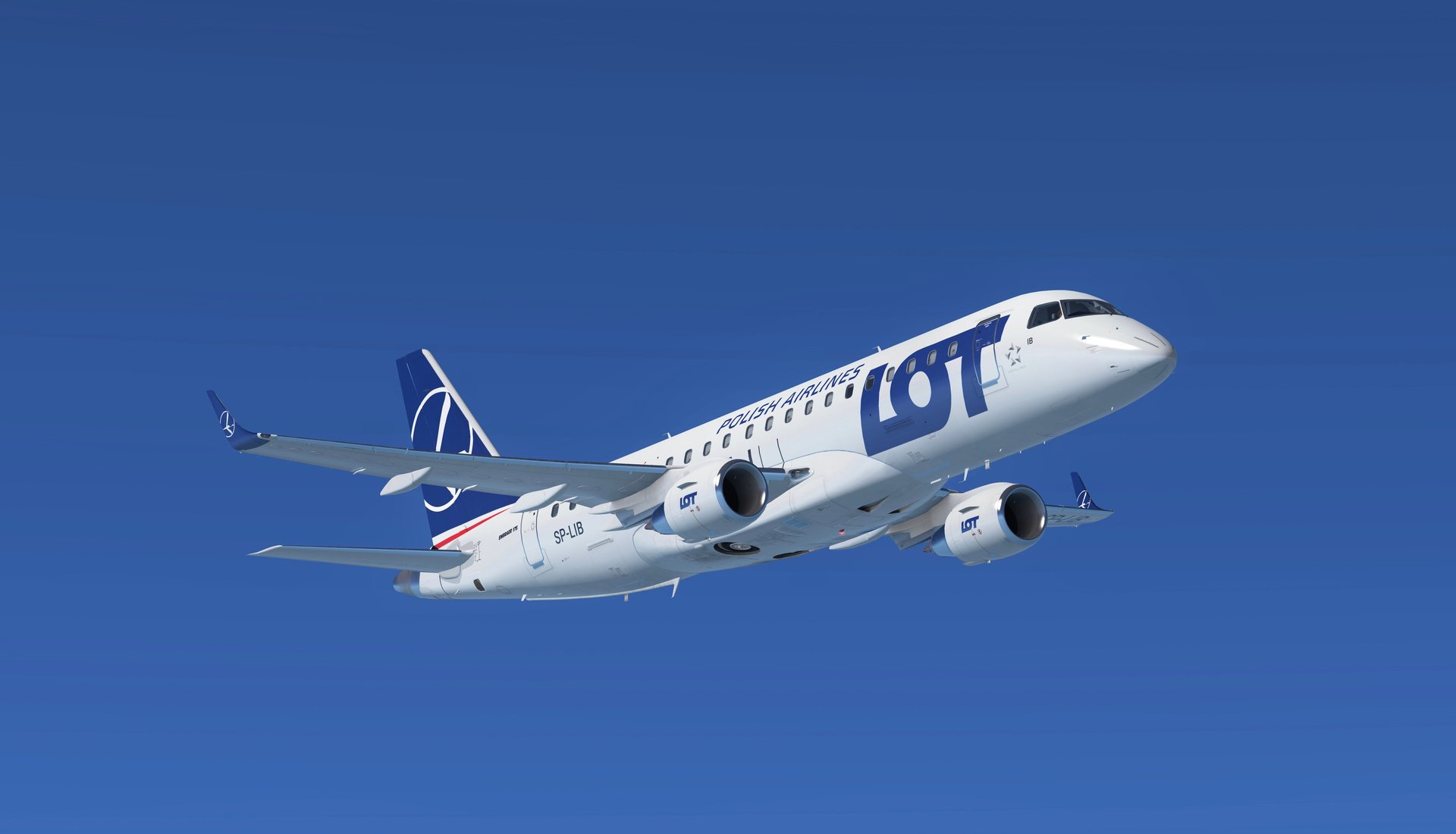 Get to know LOT Virtual's wide fleet.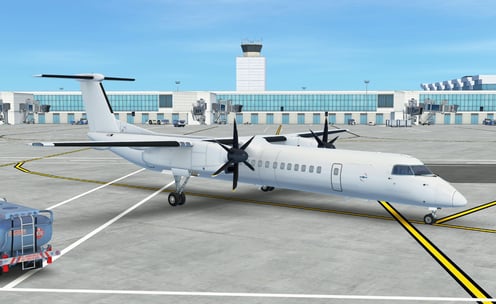 The Dash 8 Q400 by Bombardier is the smallest aircraft in our fleet. It carries about 80 passengers. We use the Q400 for many of our short, regional flights from our main hub Warsaw and other regional bases.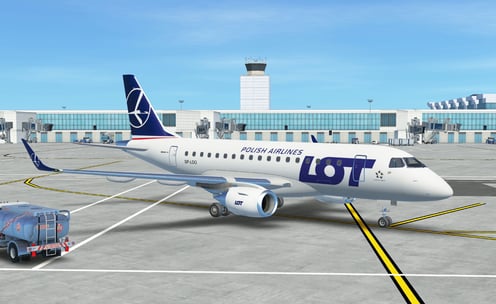 LOT Polish Airlines is proudly the launch customer of the E170. LOT Polish Airlines operates the entire E-Jet series, which ranges from the E170 to the E195. Our E170 is used for most of our European international flights, as well as in some regional hops. It is frequently used alongside the other routes in which the E-JET is operated.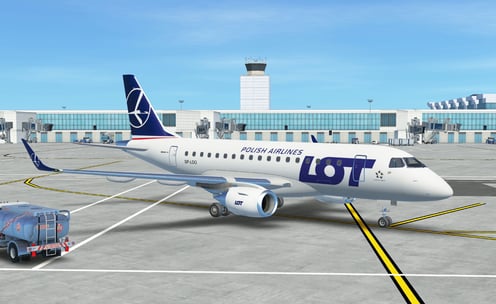 This is the newest aircraft added to our Infinite Flight fleet. The E175 is similar to the E170; the only differences are that it can carry more passengers and has a longer range.
The Embraer E195 is the biggest aircraft in the E-Jet family. We use our E195s exclusively for longer European flights, such as Warsaw to Istanbul, in addition to serving the same European routes alongside the E170 and E175.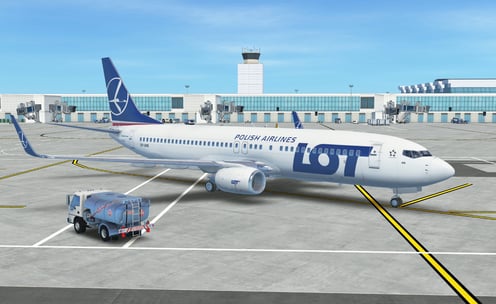 The Boeing 737 family is one of the most successful aircraft families in aviation history. LOT Virtual uses the Boeing 737-800 for medium-haul international flights, such as Warsaw to Tbilisi, Warsaw to Yerevan and other similar routes.
Also known as the "Dreamliner", the Boeing 787 is one of the most modern and efficient aircraft of today's times. LOT Virtual uses the 787 for our long-haul international flights.